Home and Away: Interior Inspiration from Cuba
So my previous blog posts have been a bit more focussed on our current living situation and the drama that is the first floor extension (if you're interested you can read more here). I hope it has been helpful to lots of you preparing to go through the same process but I feel it's time to get back to the heart of the blog which is giving YOU ideas on where to get interiors inspiration from and how to get your home reflecting who you are. So this week I'm focussing on a style that has been very on trend this year. It's one that I've wanted to use in my home for years and is definitely going to feature in some of my rooms over the next few months. I really believe that our colour preferences can be traced to positive memories and are also based on our own cultural understanding of certain hues so I'm going to begin with a little back story. I'm afraid it's a little sentimental so bear with me...
A LITTLE LOVE STORY
Over eight years ago having just exchanged our wedding vows in my quaint childhood church in Northern Ireland, John and I headed to the Caribbean on honeymoon in search of salsa vibes, sunshine and of course cigars. We travelled around the beautiful island of Cuba and fell in love with the colonial beauty of Havana (and loved feeling like we were in Bladrunner!) and its eternal pulsing rhythm but one place holds a special place in my heart - La Terrazas in the Pinar del Rio region. The location, it's ethos and the hotel we stayed in made a real impression on me and I'm realising that my time there has really inspired my interiors taste and it's NOT because of the room decor! I'd say the rooms we stayed in at La Moka were very average and were definitely not on the boutique end of the spectrum but it's glory lay in the design of the building itself. I'll never forget arriving in the lobby and feeling incredibly moved by the way the simple architecture carefully protected and honoured a single yet majestic rogue tree of the jungle and how the building's brick skeleton wrapped around it. Even the roof gave space to it's outstretched branches and is such a an eloquent and respectful example of architecture achieving symbiosis with its surroundings. Las Terrazas is an eco-village set up in the 1960s with Hotel Moka beginning to attract tourists from the 1990s. Today it's a Unesco Biosphere Reserve and has a vibrant art community so it's easy to see how it was my cup of tea! I loved how laid back this place was but mostly it was the people I met and experiences that I had here that were unforgettable. What has any of this got to do with interior design I hear you ask? Well for me, visiting this place has actually made me fall in love with a current decorating trend. Yes, I'm talking about palm print and the jungle revolution that's been everywhere recently!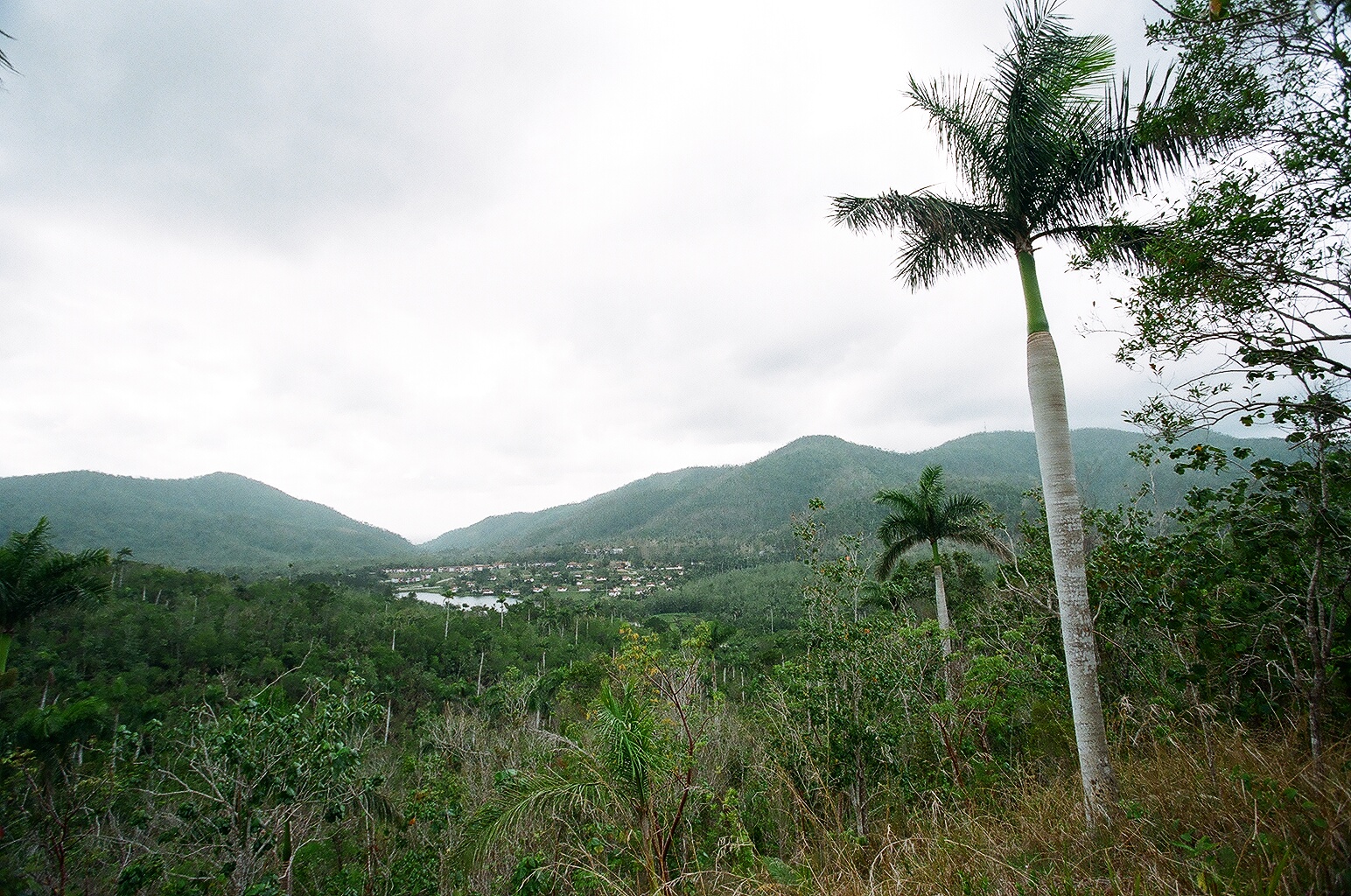 BIRD WATCHING IN THE CUBAN JUNGLE
Please let me indulge in a little nostalgia to set the scene... I remember arriving at La Moka in our private car and tired after the long, hot, stuffy journey from Havana and finding ourselves in the lobby with jaws wide open. The sight of this tree so respectfully integrated into the hotel building was not only a really cool idea but it reflects the way of life here in the Las Terrazas ecovillage and it's close relationship with and celebration of nature. Even the rooms in La Moka allow this and you basically feel you are in the open jungle when you are showering in the bathrooms! As much as we loved pottering around the village John and I were keen to get even closer to nature and seek out a bit of horse riding (something we always did on holiday before we had kids) but were deeply disappointed when the receptionist explained that this was currently unavailable. We flicked through the activity pamphlet and John seemed keen to go on a birdwatching hike with a guide. Yes, seriously! I honestly couldn't (at the time) think of anything so dull and unromantic but since there weren't many other options we signed up. Well what can I say, I was surprised how much I loved it and how much fun we had! We had an incredibly knowledgeable and interesting guide who we could practice our Spanish with and we got to witness the most amazingly rare birds up close in their natural habitat. It was amazing just soaking up this beautiful biosphere. The todi (below) was our favourite! Even since then my best and overwhelming travel experiences have been in the jungle whether here in Cuba or in Guatemala or Borneo. It's a strangely exhilarating experience being so extremely close to nature - hearing animals and beasts around you and witnessing the most diverse and breathtaking plants and animals on earth.
HORSE RIDING THROUGH THE JUNGLE
During this bird-watching trek it soon became clear that the guide was able to arrange for a local farmer friend to lend us some horses and take us through the jungle later that day. These were not 'trekking' ponies but working farm horses so for the first time in our lives we were in complete control of the magnificent beasts. The 'guide' walked in front of us showing the way and often used his machete to carve the path in front of us. The wildlife was stunning as was the fresh mangos he picked and prepared for us. About halfway through this adventure the heavens opened and our friend detoured us to a little tin house where apparently his family lived. We entered, made our greetings and the kind family made us coffee from beans that had been roasted on the roof and brewed through a sock! John took the opportunity to take a few portraits (in fact some of his favourites of all time) and I remember perusing the space and wondered what it would feel like to live here. I often think about this meeting as I consider concepts and meanings of home and how that wherever you go in the world and however little people have, the desire to make artistic decisions and to decorate our homes is always present. The children were friendly too and we were overcome by the warm hospitality of this family (definitely a characteristic of all Latin Americans in my book). We made our way back to the hotel, and ever-confident of our riding abilities, the guide let us do the last mile on our own. This went down in history as one of my favourite days ever!
So because of the magnitude of this experience in Cuba, I had to find a way to incorporate it into my room schemes. In our previous flat we had four Cuban car photographs framed above our bed against a teal feature wall to remind us of the countless sleepy cars we encountered across Cuba. More recently the portraits taken by my husband above formed a gallery wall in our current living room. However beyond visual memories on the wall I think we can incorporate important moments in a more creative way into our homes. The jungle inspired print is so hot in the interiors industry at the minute in wallpaper, cushions and artwork and on some level I think it's due to our collective desire to travel and visit exotic locations. But with Brexit and the recession at the minute and our purse strings feeling tighter than ever, we can't make those trips we desire. I'm sure you're aware by now that I'm not one for following trends as I feel our homes should be more unique and have more personality but I can't resist this one and feel confident that I will still love it when something else decides to come into fashion. This is when you can be confident in a decorating decision - when it's rooted in something that's really important to you.
This current wide appeal of jungle and leaf prints at the minute means that there is some incredible choice out there and there are some exciting new interpretations on the botanical theme which has actually been around for over century. Consider the tender fine leaf example of art deco wallpaper after the turn of the century or William Morris (I'm a fan since visiting his SE London home which you can read here) who was obsessed with bringing the outside in and created botanical patterns for wall-coverings in the mid nineteenth century. Sometimes old-fashioned florals can make you feel that you are stuck in a museum so I'm quite excited by some of the modern interpretations I've discovered below. I think it's safe to say that florals and leaf prints will be around for a while so I'm going to bring you my favourite botanical WALLPAPERS. I'm limiting myself as I think that having a whole room covered in leaf print wallpaper best replicates the immersive experience felt in the jungle.
1. PALM PRINT
I'm going to start with a wallpaper that I am imagining hanging on a couple of walls in my own hall and landing. Even though it was only decorated a couple of years ago, I'm already regretting how grey and neutral that space feels and keen to jazz it up a bit with either colourful prints or palm print wallpaper. I feel that this particular specimen from Cole and Son would work well against the already existing grey walls. When people ask me how you discover what your style is, unfortunately for me I've found that it's by trying things and making mistakes! The hall in itself isn't a mistake per se but I feel that it needs more of a theme and bit of drama. This wallpaper is appropriately called Palm Jungle and comes in lots of different colours if you're interested. I love how the those deep green hues pop out against the darker background but check out the more delicate colours if you prefer more of a relaxed atmosphere for in your room (the silver and blue palette is really light and airy).
2. PALM LEAVES
Next we have the creme de la creme in terms of new and creative print design. This modern art-deco inspired wallpaper from House of Hackney is definitely one of my favourites! It's on the more expensive end of the spectrum but when I take a peek at House of Hackney website I revel in the maximalist images and sumptuous and considered aesthetic that I see. It's a feast for the eyes and I think I need a little trip to Shoreditch High Street to experience it for myself. I love their ethos, how the business came about (read their story here) and how they are inspired by William Morris who also adored interpreting patterns of the natural world. I'm dreaming of this sophisticated dark blue feel in our new master bedroom.
3. FLOWERS AND FOLIAGE
In my quest for dark blue wallpaper I happily discovered a new British designer whose ethos I also agree with. Modlo believe in timeless prints and want to revolutionise design away from the trends. They don't have a massive range (yet?) but I love all of them. Again I'm drawn to the dark blues and greens as I can imagine the cocooning effect they would have on a room.
4. CONTEMPORARY BOTANICALS
For something a bit more monchrome and Japanese check out the Bamboo papers from Farrow and Ball. Again they do have other colour palettes in the range but I know that you will not be dissappinted by the quality of this company's handcrafted papers.
They have actually just launched a new range of floral wallpaper which are really fresh and new. Below is the Helleborus print.
5. BRITISH BOTANICALS
If you're looking for something more quintessetinally english you must check out Gillian Arnold. I met her when I first moved to London exactly 12 years ago this week and I've loved watching her design journey unfold. The autumnal wallpaper below is inspired by British wildflowers which she picks herself and this bedroom features in my previous blog post Journey Home: Mary. I love the bright yellow version of this known as Summer Tropics which would definitely cheer up any room.
6. BANANA LEAF
And finally we have a pink and green large print wallpaper from Murals Wallpaper which is definitely more on the affordable end of the spectrum. The fun combination of these shades is very on trend too (though apparently peach is going to replace pink next year)!
So in my quest of bringing the outside in it's worth mentioning that for some reason I've never really had any real plants in my home. Honestly I'm not sure why and I know that many people feel that it makes their space more homely. In fact a few months ago I was chatting with someone who had just moved to a flat with new housemates and felt completely unsettled in her new home until she covered her room in plants. Only then did it feel like home to her. I love that! Unfortunately for me, adding plants to my rooms wouldn't have the same effect and the only living greenery in my house is few small cactus plants in the bathroom (which actually remind me of driving through the American deserts on route 66 - another story for another day). Interestingly, today I was at a panel discussion with the Brazilian Architect and Interior Designer Fernanda Marques who mentioned that for her, interior and exterior decoration should be so closely related through the use of large windows (definitely a possibility with Brazilian design and climate) and that inside plants feel that they are dying or in the wrong place. This is an interesting perspective!
Since writing this It's become clear that my love of the use of green in interior design is not just that it reminds me of the many shades of my beautiful homeland in Northern Ireland or that the brain on some level craves to be in nature to receive more oxygen for our bodies to function more efficiently. It's actually my life-changing experiences that I've had in jungle environments that I want to somehow capture a tiny essence of to liven up my home decor. I'd love to here what you think about the wallpapers or thoughts on how to create memories through design so please don't be shy and comment below! I'm going to leave you with a few of my favourite images of Havana...
Donna x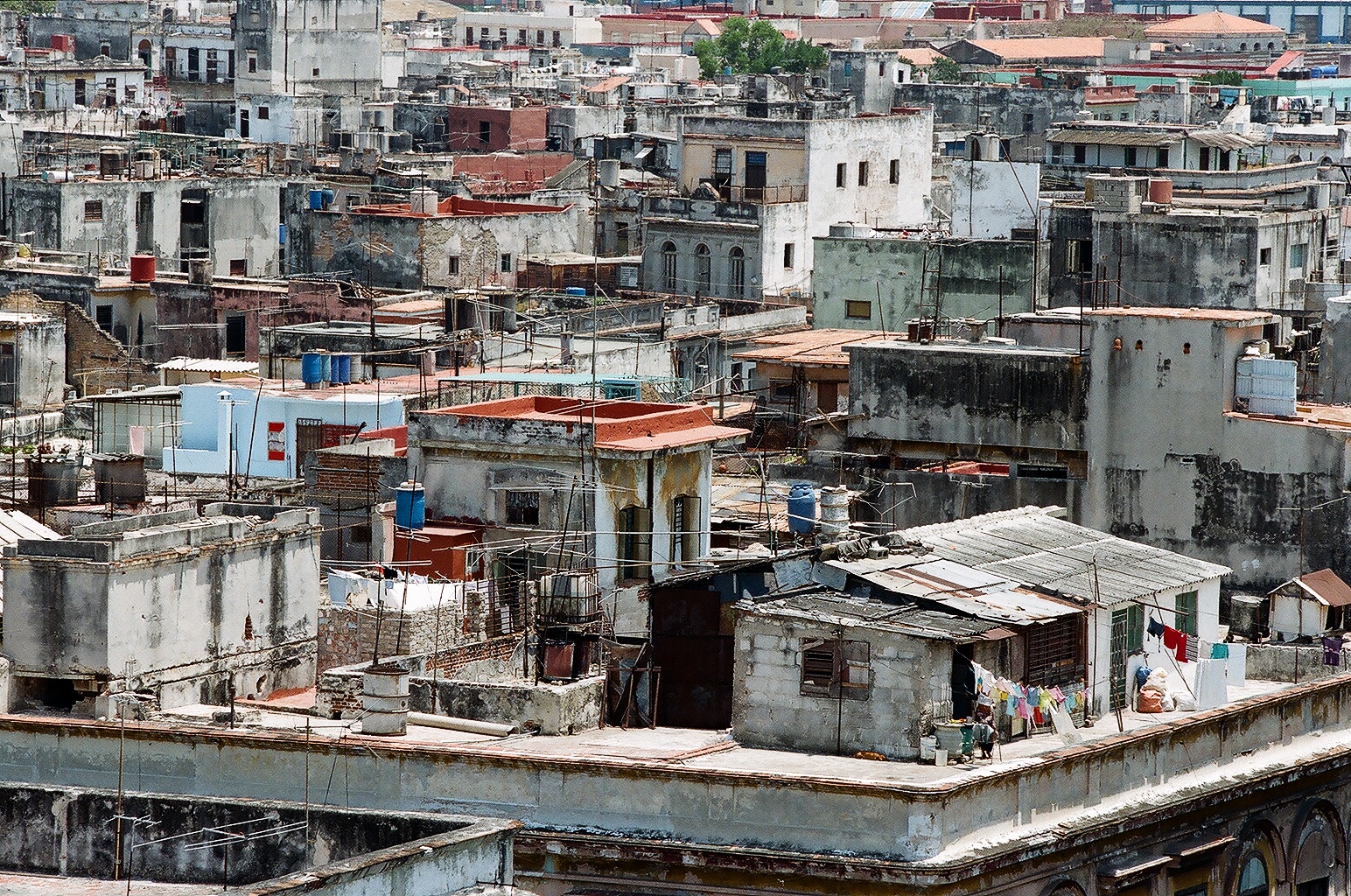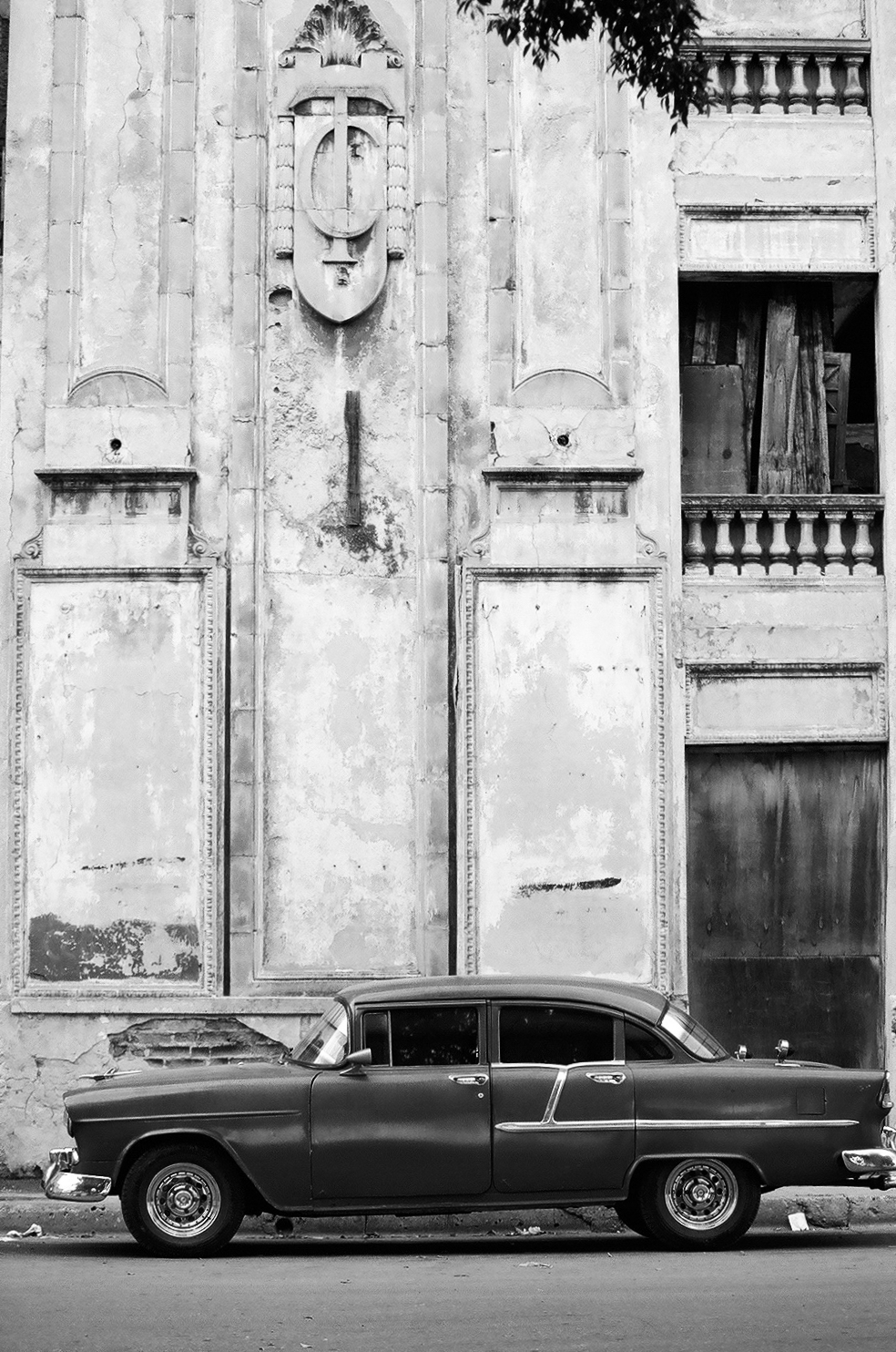 Disclaimer: All Cuban photographs (shot on Canon 5D and 35mm) thanks to the ever-amazing skill of John Ford